OUR MISSON
The Scarey Racing Team, dedicated to Formula Vee Racing, embarks on a mission to empower its members. We're here to fuel their passion, drive their engineering expertise, and nurture their leadership skills.
Our goal? To shatter limits, embracing constant growth and fostering a culture of integrity and respect. We're not just a team; we're a family, committed to making a meaningful impact on our members, our university, sponsors, and community. Together, we ride the thrilling journey of racing, where every challenge becomes a stepping stone to success.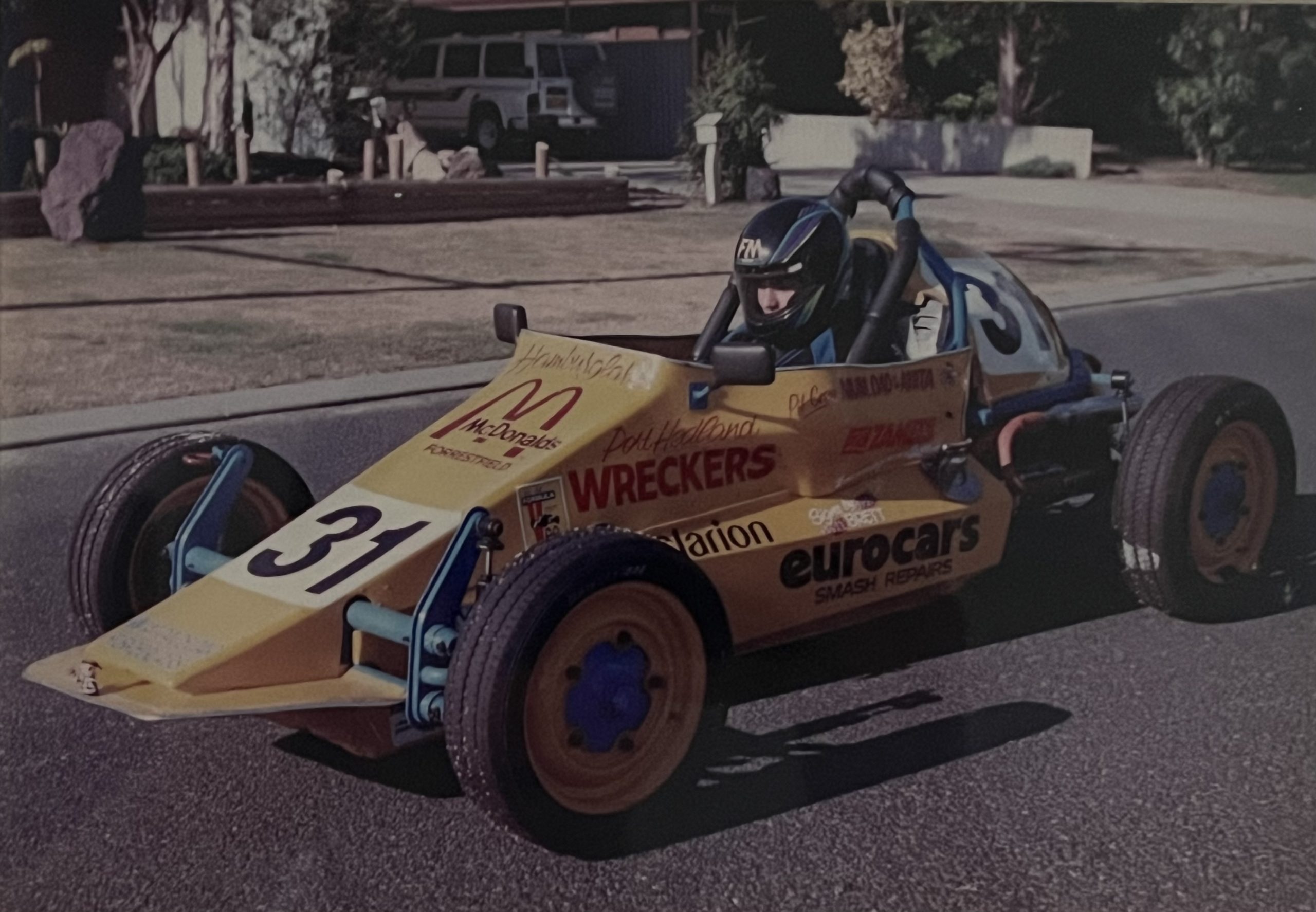 Built First Car
When Brett was just 16 years old, his dad crafted his very first Formula Vee car, powered by a 1200cc VW engine.
1993-1995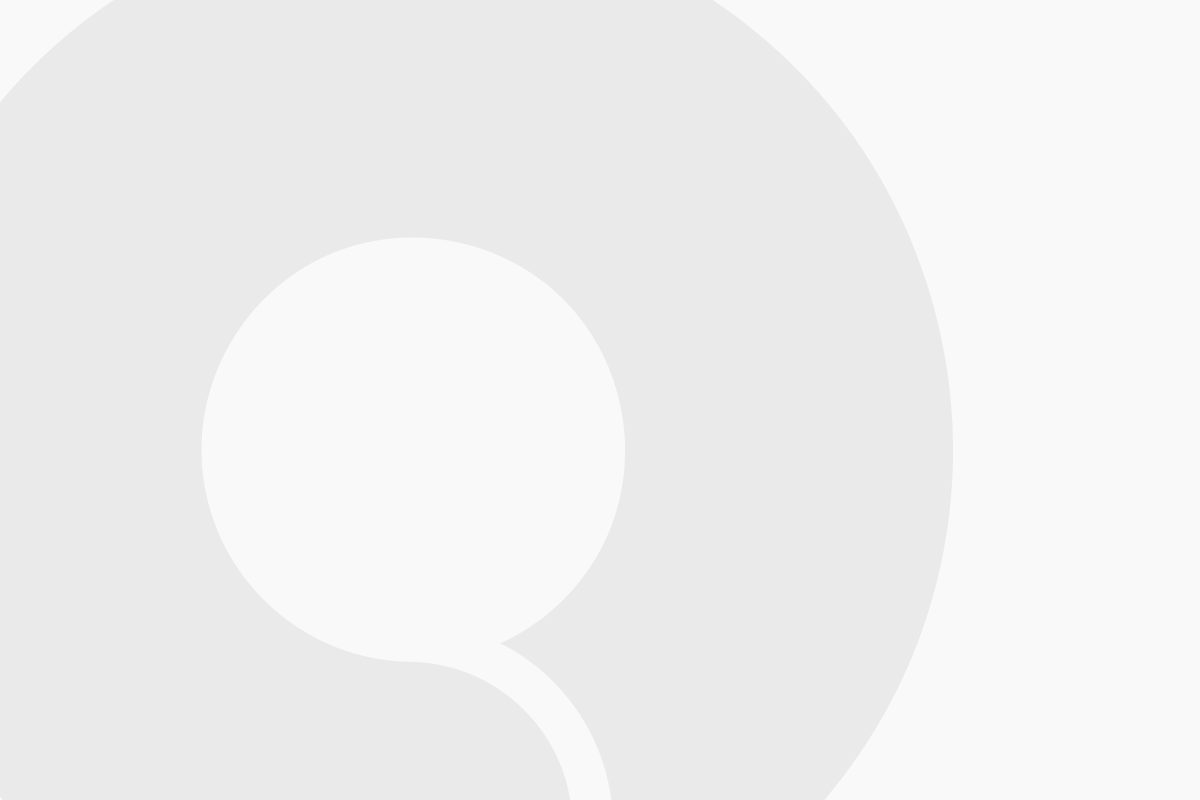 Shifting Focus
Brett sells his first Formula Vee to focus on studies and career.
1995-2005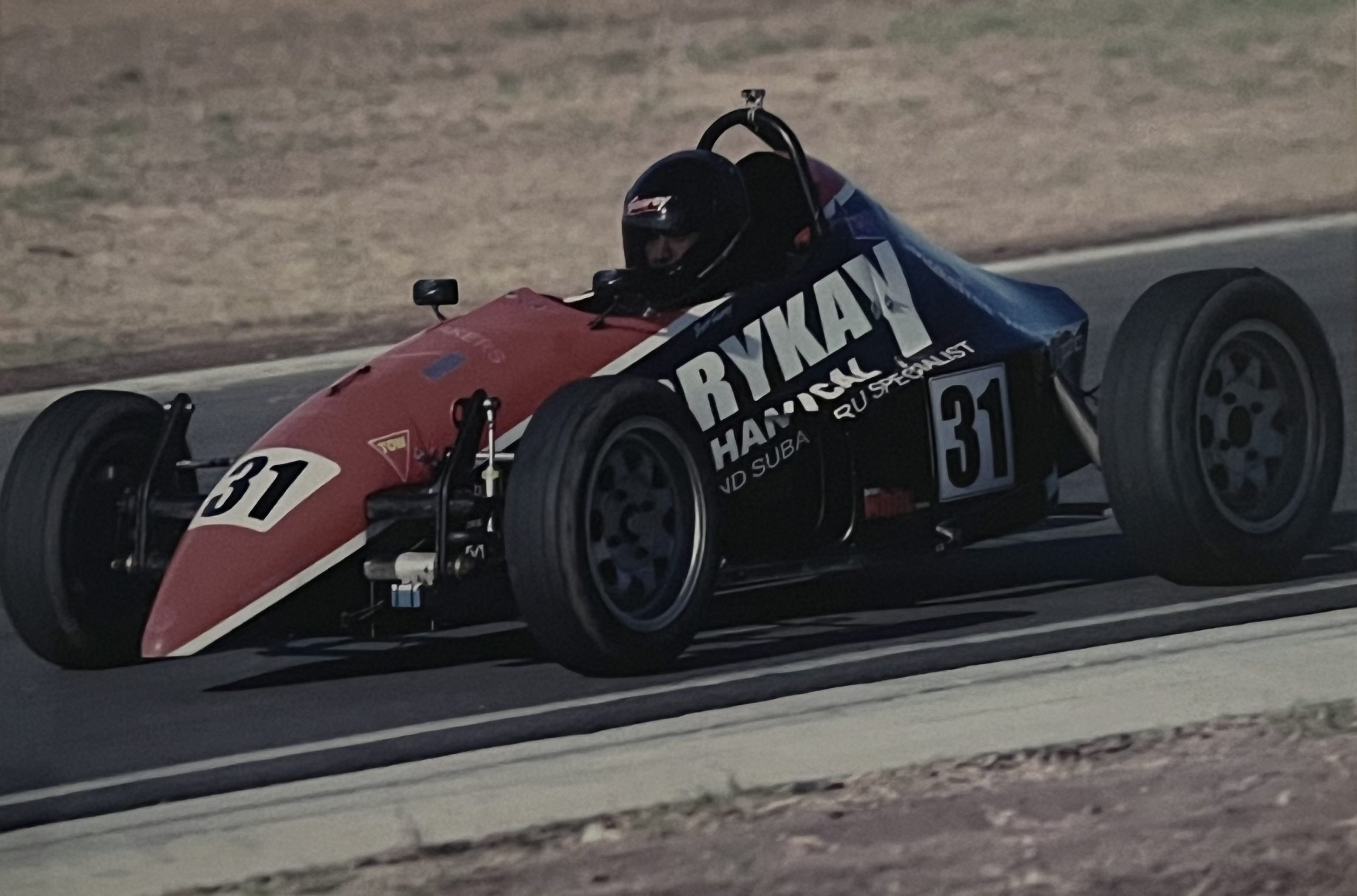 Racing Revival
Brett re-enters the racing scene with a Victorian Sabre Formula Vee, achieving podium finishes.
2005-2007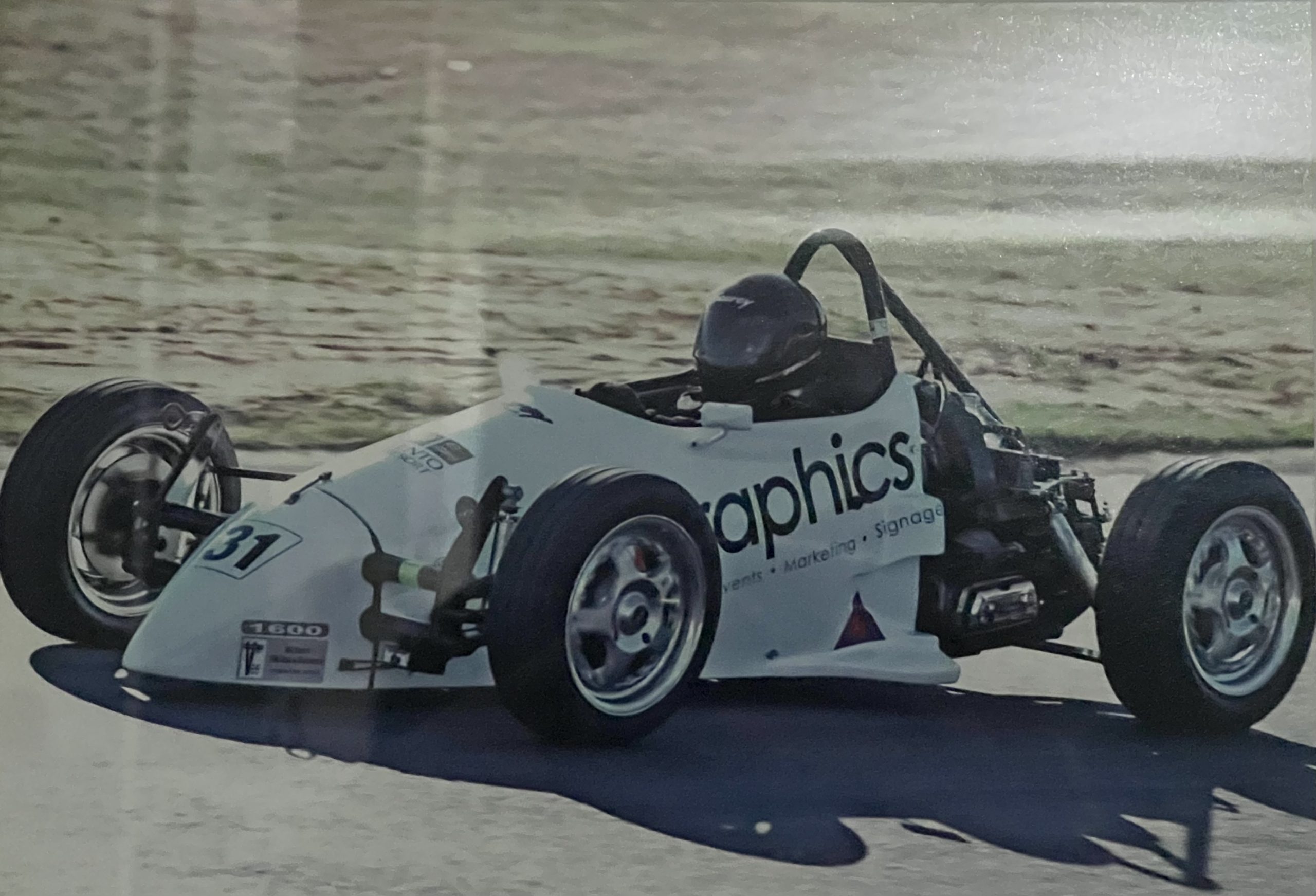 Powering Up
Brett acquires the first 1600cc Elfin Crusader Formula Vee in WA. Ajay 06 driven by Jez Hammond joins the team
2006-2008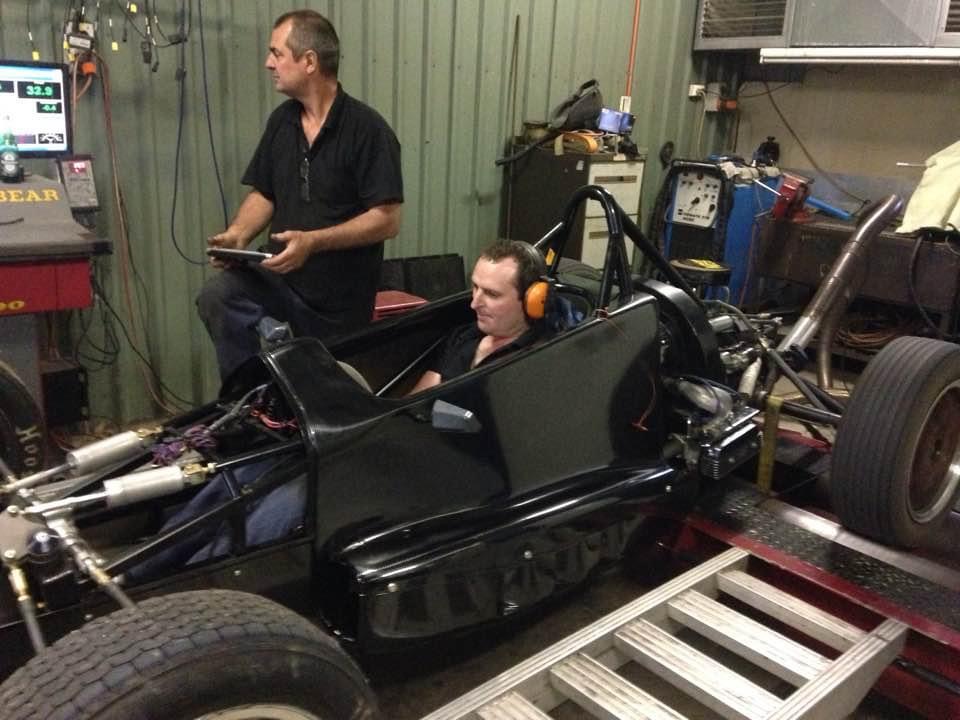 Competing at the Front
Brett invests in Ajay 08 to challenge competitors. Leases it to Cameron Edwards, leading to significant improvements.
2008-2010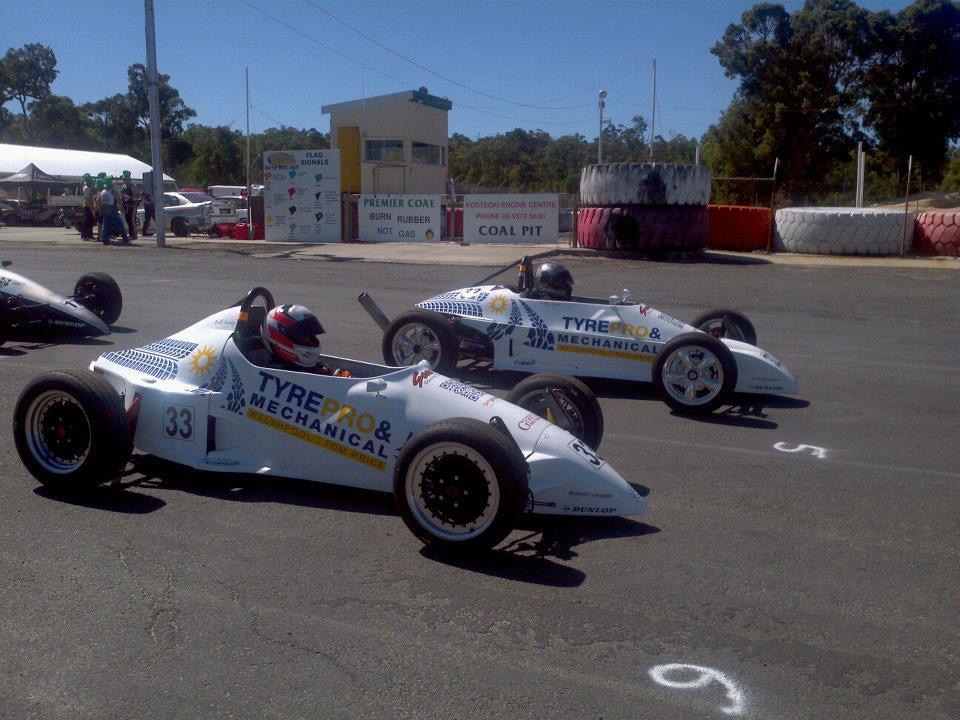 Expanding Horizons
Brett leases the 1200cc NG Copy Formula Vee to Scotty Evans, enabling competitive performances.
2010-2012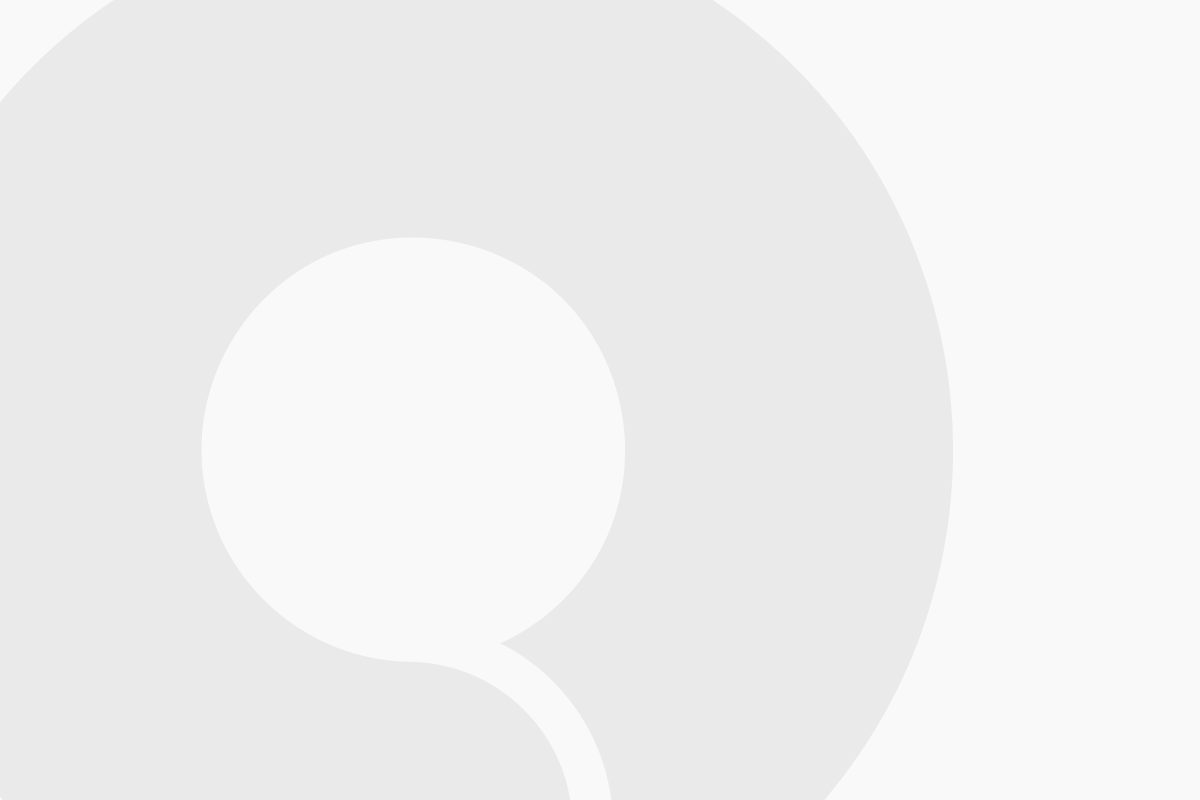 Champion Pursuits
Brett purchases a champion-winning Elfin Crusader Formula Vee and a 1600cc Stinger Formula Vee for increased competitiveness.
2011-2012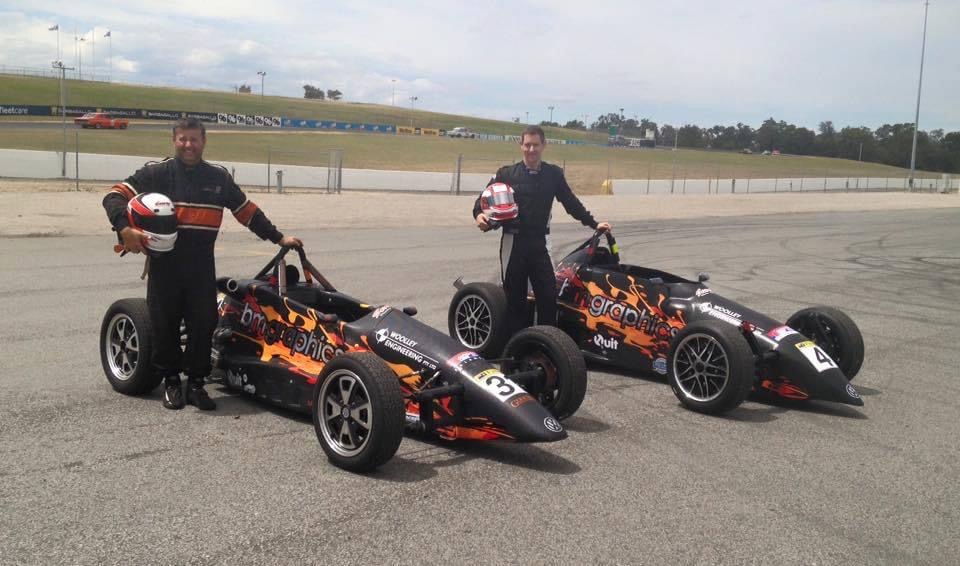 New Faces, New Models
Roy Wallace joins the team with CDVEE model, eventually sold in 2018 due to his departure.
2017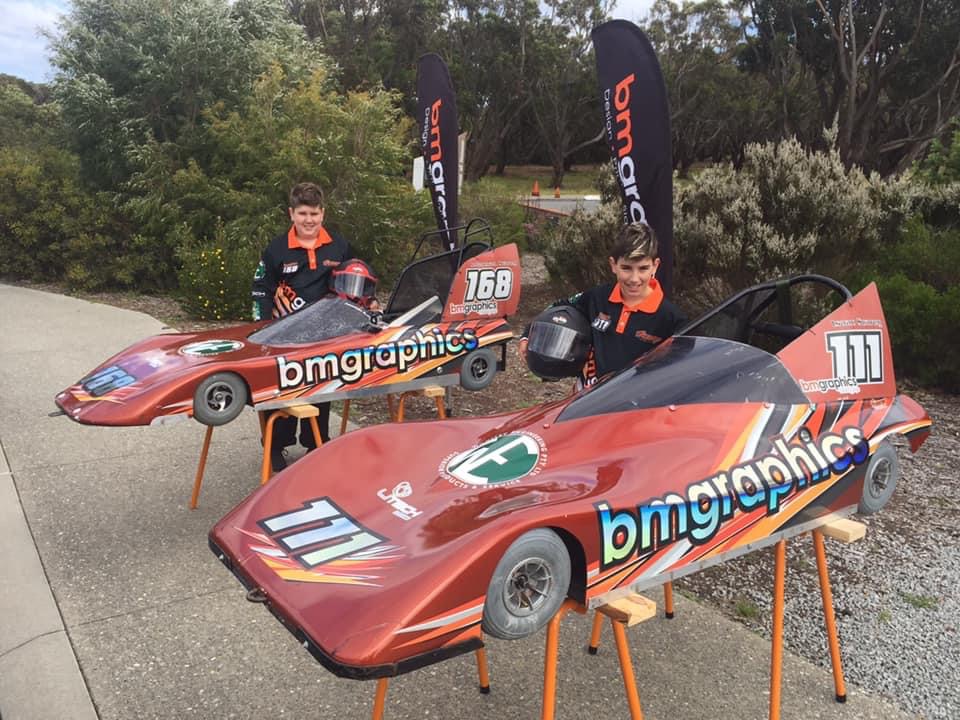 Racing Beginnings
Brett's sons, Jonathan and Isaac, entered Soapbox racing in the junior category in 2018. By 2020, Jonathan transitioned to the seniors' league, and both boys excelled, winning numerous races. However, after a successful stint, they decided to step back from racing, becoming spectators and supporting their dad while lending a hand wherever needed.
2018-2020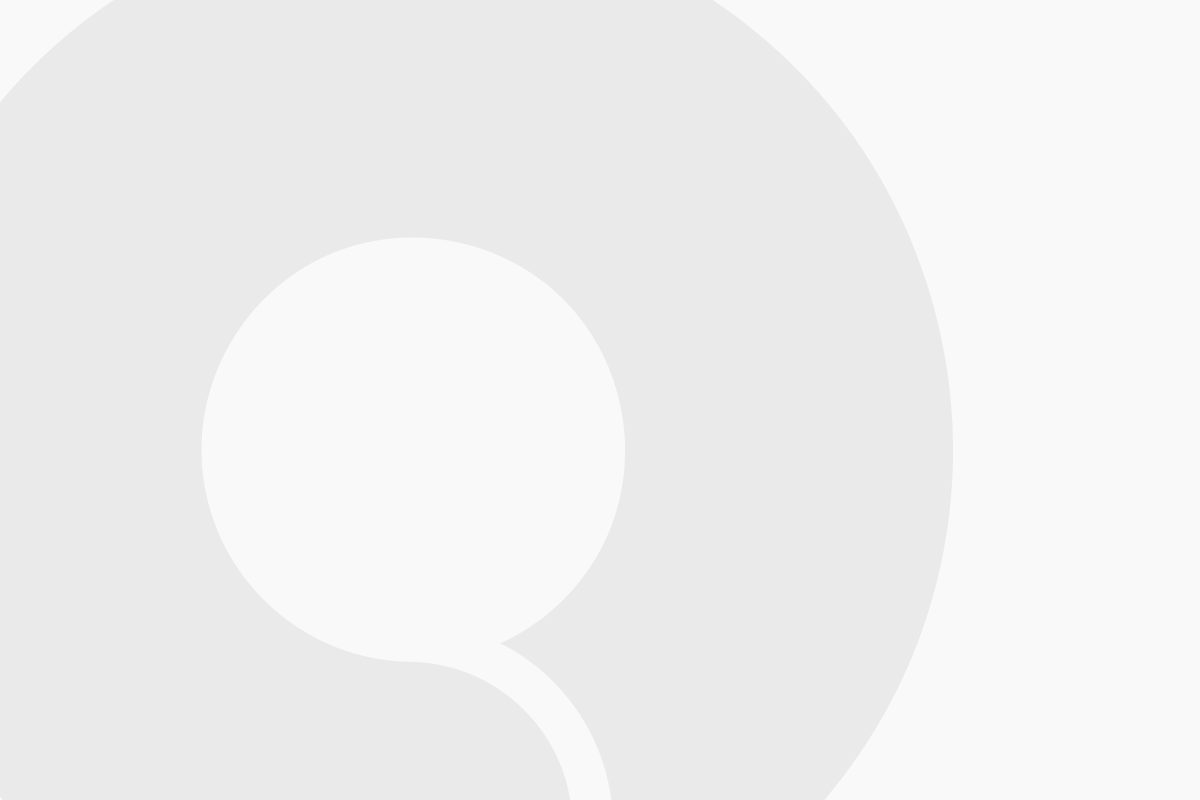 Legacy Racing
Brett races in the 1200cc categories and continues with CDVEE, preparing the Ajay08 for the track after an accident in 2018.
2018-2020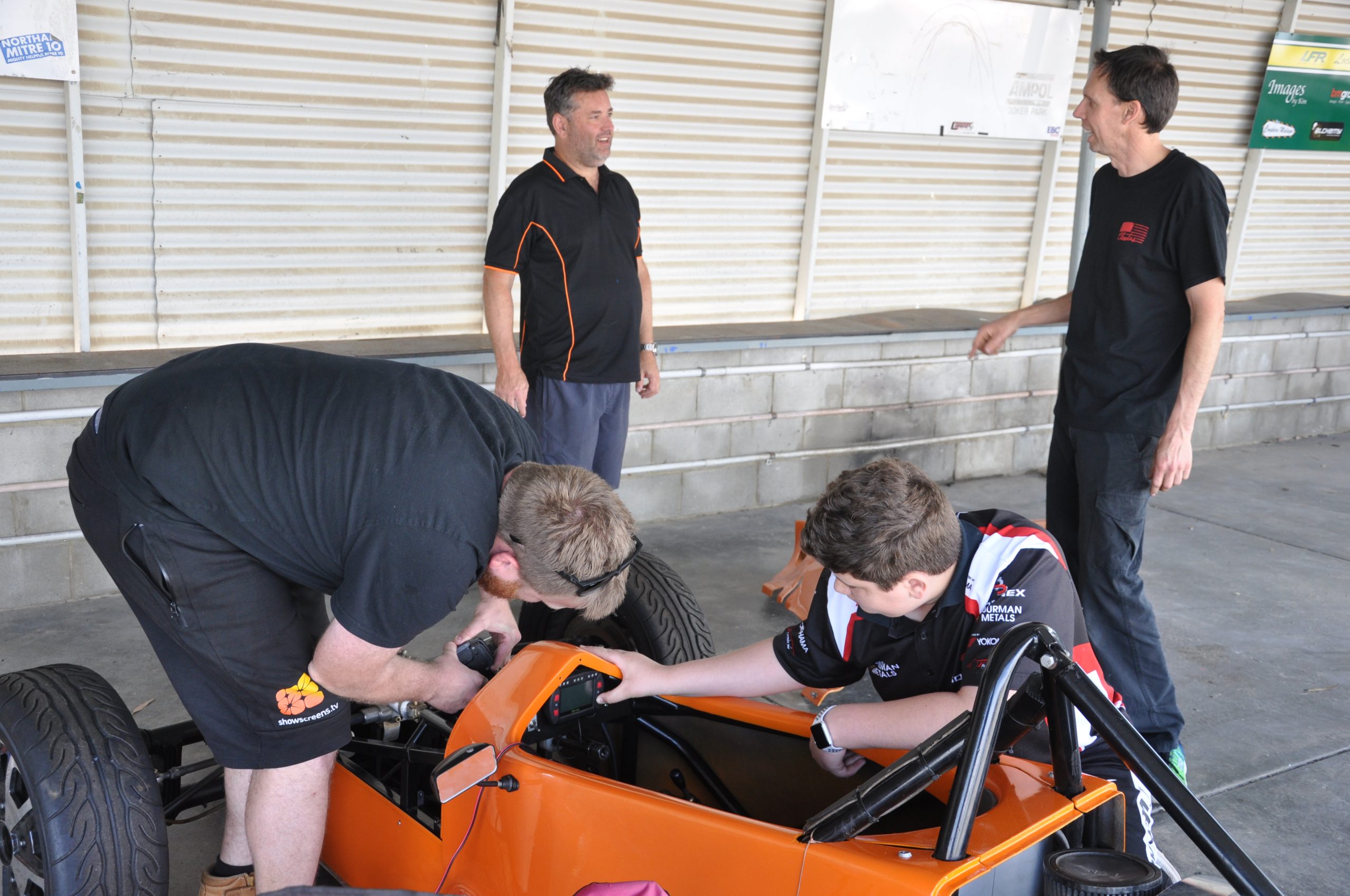 Triumphs and Challenges
Brett becomes state champion in CDVEE, faces setbacks with Ajay08, which is later repaired by Anthony and Simon.
2021-2022
Smooth Transitions
Simon leases Ajay08, achieving success in 1600cc categories, while Brett continues to dominate 1200cc categories.
2022-2023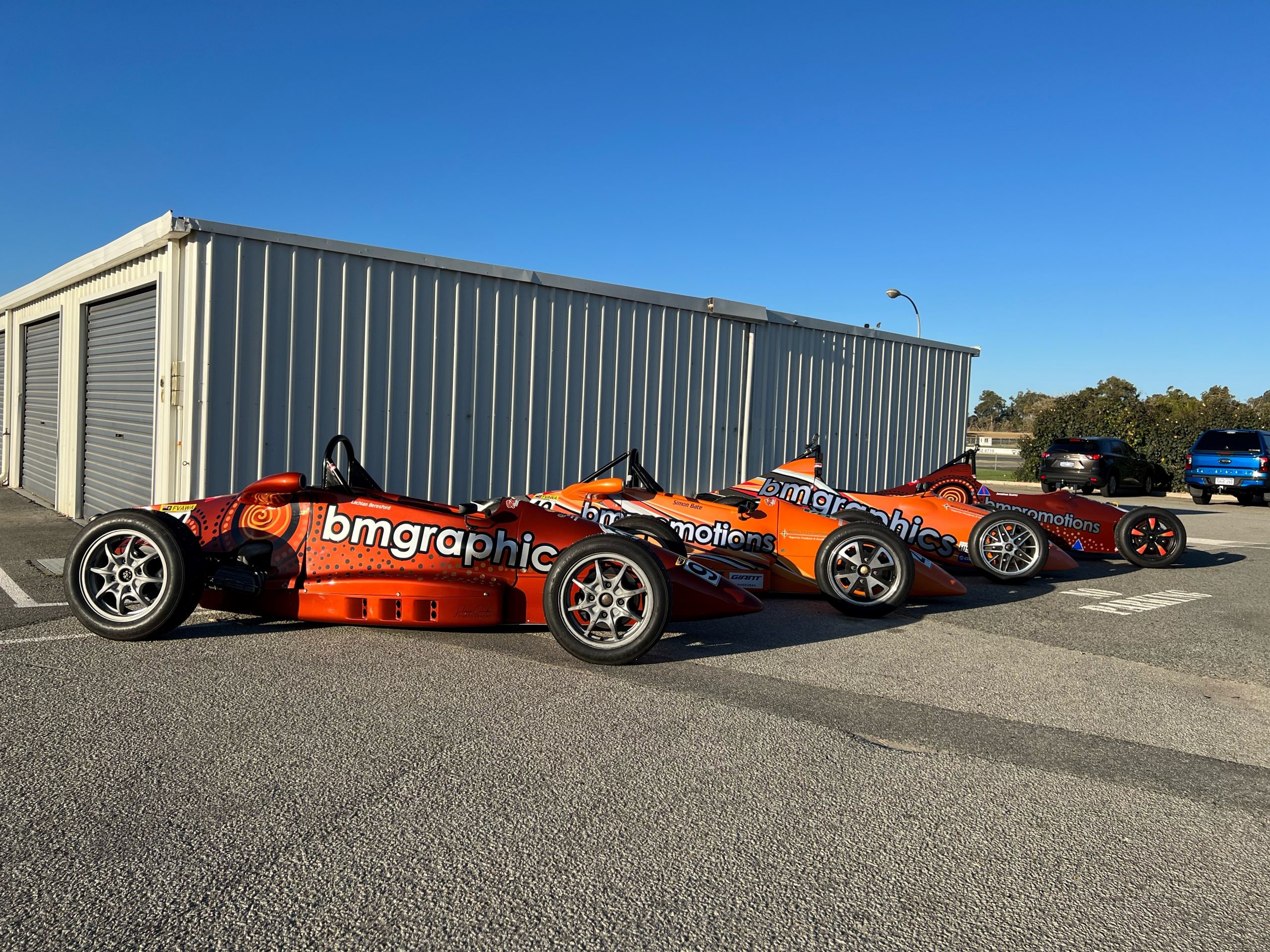 Unexpected Twists
Brett surprises everyone by getting a new car, Ajay06, after Jonathan's final practise session was finnsihedafter 8 laps by a blown motor. Despite no practice, Jonathan finishes a solid 4th out of 8th, in another car they purchased during the week. Lachlan Beresford races in Ajay06 with a 160cc engine but retires early due to engine issues, prompting the team to focus on future plans rather than rushing repairs.
2023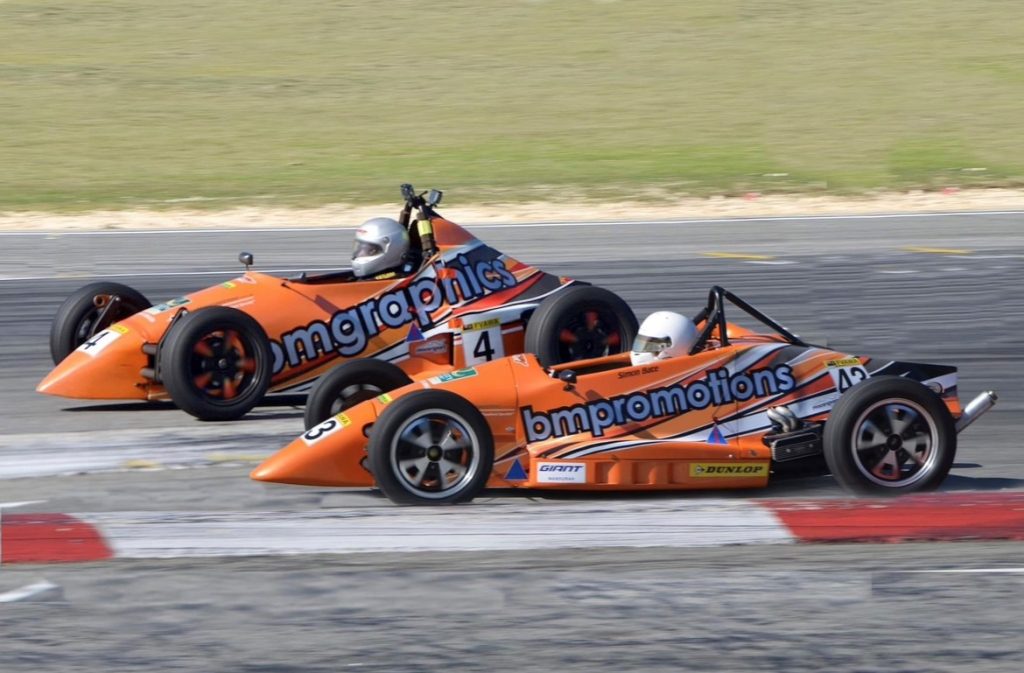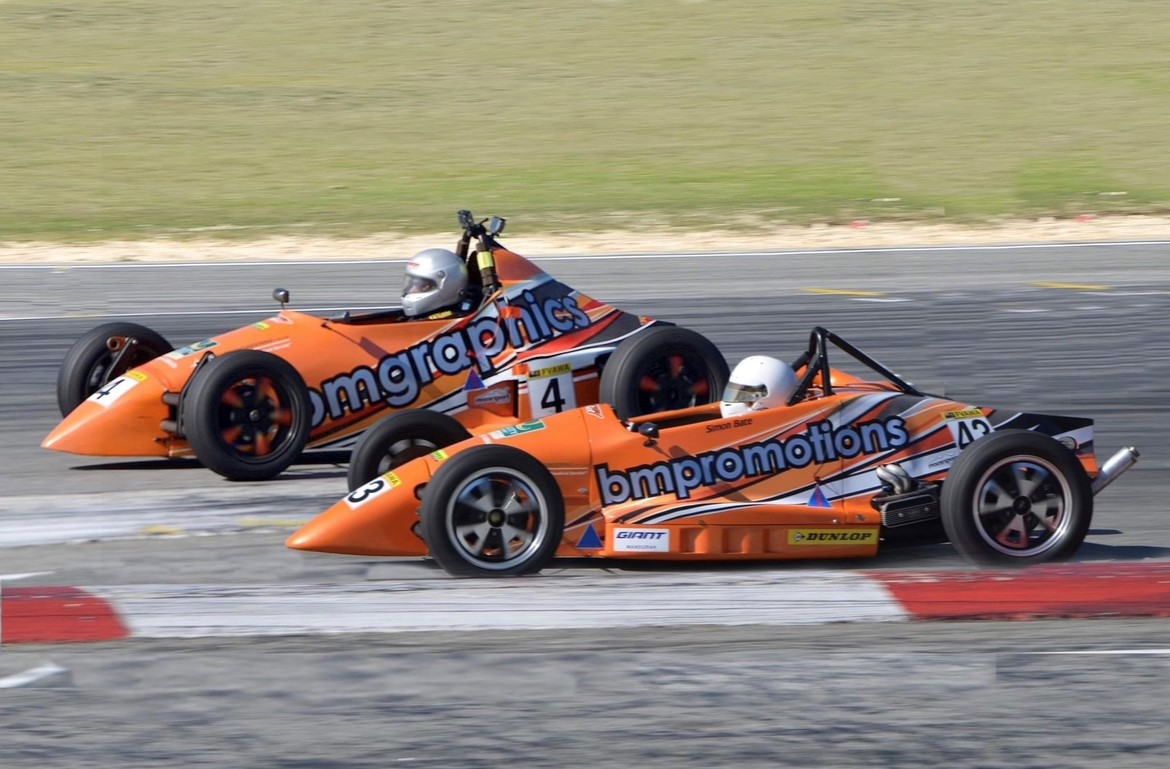 Carco.com.au  Raceway is a motorsport circuit located at Wattle Ave (off Old Yanchep Road) Neerabup, approximately 50 kilometres north of